Corrugated Plastic Products: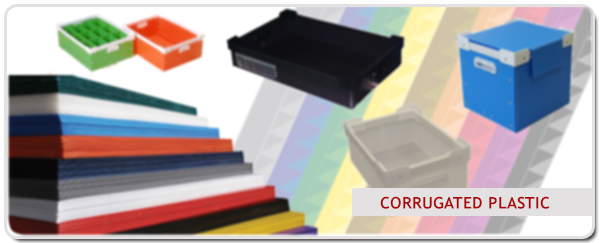 Corrugated plastic sheets are being produced by the extrusion of Polypropylene. With its main characteristics like elasticity yet sturdiness, corrugated plastic is an alternative for cardboard.
We're able to offer various applications of corrugated plastic sheets between the thicknesses of 2 mm to 6 mm.
Corrugated Plastic Displays:
Corrugated Plastic is preferred in the production of displays mainly because of its cost advantage compared to other plastic displays like thermoforming, and for its durability when compared to cardboard displays.
Cardboard displays could be easily affected by outside conditions (e.g. humidity, dust). Instead of this, corrugated plastic displays could be used in any condition.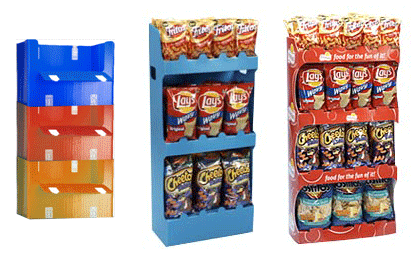 Corrugated Plastic Boxes:
Corrugated Plastic Boxes are widely used in postal services for their durability and cost advantages.

Related Products: